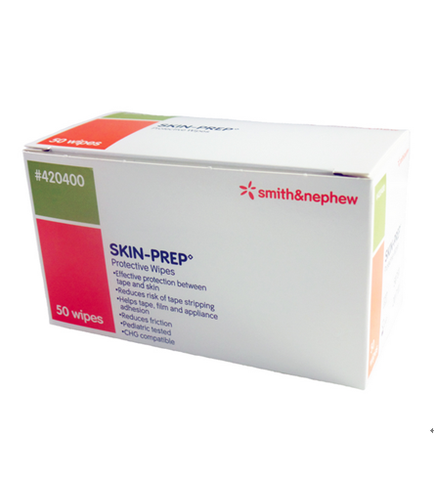 Easy-to-use skin wipes that form a protective film on the skin.
Helps to reduce friction on the skin when removing tapes and adhesives.
Recommended for women with sensitive skin, or if you are expecting to put on & remove adhesive bras/enhancers multiple times in a day.
NOTE: Make sure Skin Prep is COMPLETELY DRY before putting on NuBra.
Each pack contains 50 wipes.
Application:
Make sure skin is clean and dry.
Apply a uniform coating over entire desired area.
SKIN-PREP will dry in approximately 30 seconds. If you miss an area that you intended to cover, wait until the original area of application has dried, then reapply to the missed area.
For maximum protection, an optional second coating of SKIN-PREP may be applied and allowed to dry before covering area with dressing or other adhesive product.
Removing your adhesive bra or enhancer may remove the SKIN-PREP film as well, so check and re-apply as needed.
Related Products
---